LIC is happy to announce the 1st day of Ramadan will be Thursday 23rd of March.
Taraweeh Salah will start on Wednesday 22nd of March after Isha (8:15pm). Please bear in mind the clock will go 1 hour forward on the Sunday 26th March and Isha timings will change (Refer to the prayer timetable below).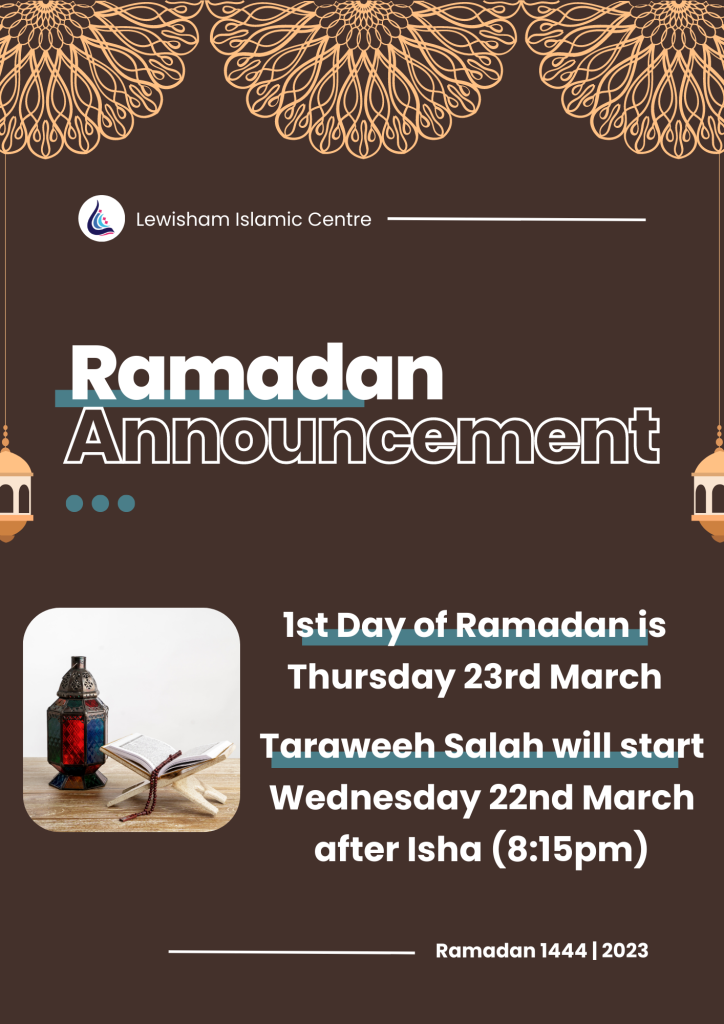 For taraweeh & Jummah, Sisters will be praying upstairs in the sisters area.
For more information regarding prayer times, Suhoor & Iftar times, please refer to the LIC Ramadan Timetable.