We are pleased to announce the 1st of Dhul Hijjah, the Day of Arafat and Eid ul Adha:
1st Day of Dhul Hijjah – Monday 19th June 2023
Day of Arafat – Tuesday 27th June 2023
Eid ul Adha – Wednesday 28th June 2023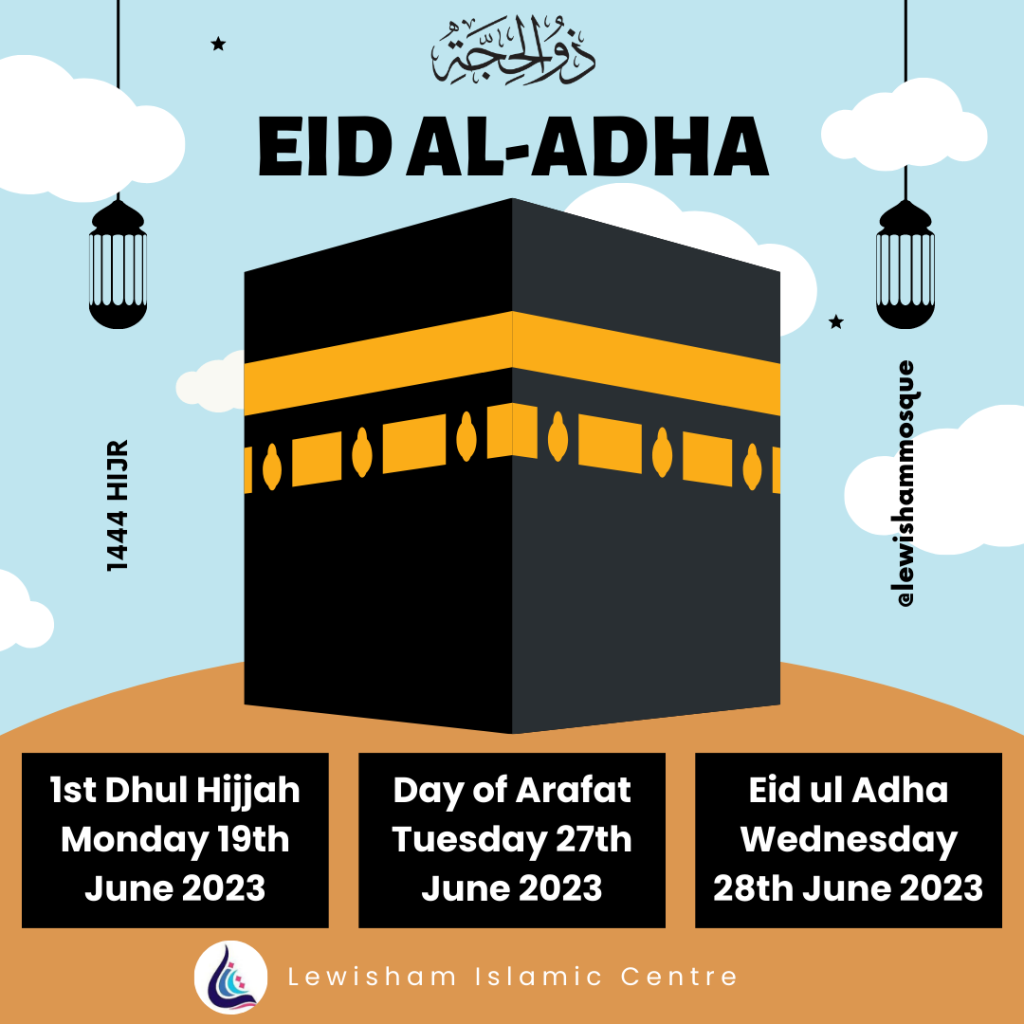 For more information regarding Eid in the park, see the posters.
Please take note that on Eid day the masjid will be opening 30mins before the prayer and closing 30mins after the prayer due to the LIC staff helping in Eid in the park. Apologies for any inconvenience this may cause.